National Senior Citizens Day 2023 is a time to celebrate and honor the invaluable contributions of our senior citizens around the world. We wish all senior citizens a happy and healthy day, and thank them for their remarkable accomplishments.
As our loved ones age, it is essential to ensure that they receive the care and support they deserve. Senior care is a crucial aspect of our society, and it is essential to provide seniors with the necessary resources to help them maintain their independence and quality of life. We recognize the importance of senior care, and we are committed to helping seniors live their lives to the fullest.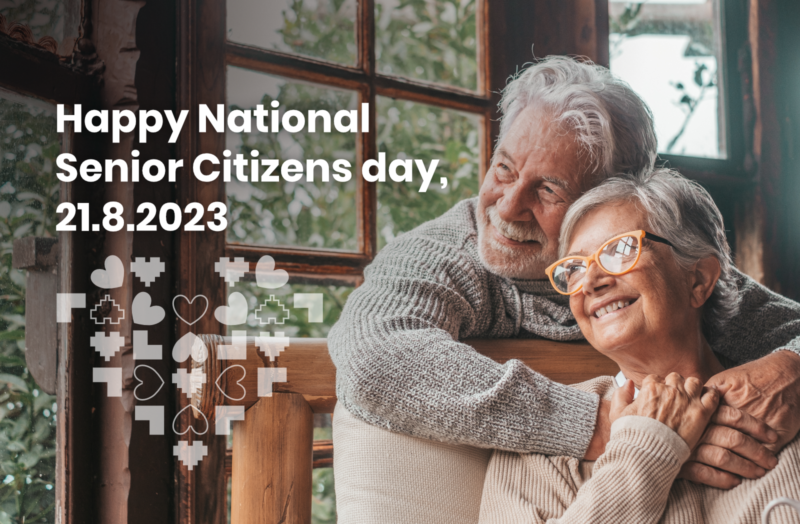 Caretronic provides innovative smart telecare solutions that enable seniors to maintain their independence and stay connected with their loved ones. With our technology, seniors can receive timely medical assistance, medication reminders, and other vital health services that help them stay healthy and safe. Additionally, our smart telecare solutions allow seniors to stay connected with their family and friends, reducing social isolation and loneliness.
Our smart telecare solutions are designed to be user-friendly and accessible to seniors of all backgrounds and abilities. We believe that technology should not be a barrier to independence and that our smart telecare solutions should enable seniors to lead fulfilling lives.
On this National Senior Citizen's Day 2023, we urge everyone to take a moment to appreciate the valuable contributions of our senior citizens. Let us remember to provide them with the love, care, and support they need to continue to thrive.
We are proud to play a part in enabling senior citizens to maintain their independence, and we look forward to continuing to serve our seniors with the best technology solutions available.