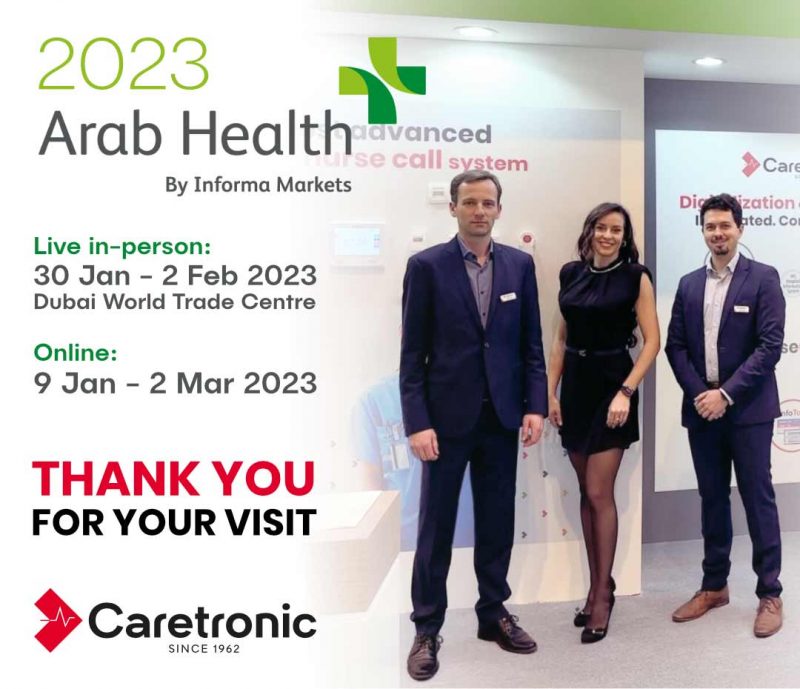 We would like to thank you for taking your time at ArabHealth, the leading medical equipment exhibition in Dubai World Trade Centre last week and visiting our booth Z1.B39 under Slovenian pavilion. We are proud to have presented you the most advanced IP nurse call system and other Caretronic's innovative solutions.
After having a nice conversation at our stand we will come back to you shortly with agreements we have made.
In the meantime, if you have any open question already, do not hesitate to come back to us.
Talk to you soon!
Caretronic team