A millennia ago, Hippocrates recognized that physicians may cause harm in their good intent to help and heal. The pledge of physicians known as the Hippocratic Oath was formed, which even today binds those who work in the healthcare industry to cause no harm and always act in the best interest of patient safety.
However, the full degree and impact of errors in healthcare was not acknowledged until the late 90's, when researches in countries revealed the number of deaths caused by transgressions and medical failures. In a widespread initiative, national health institutes around the world called for development of safety programs and protocols, which helped lower the number of medical errors and the number of deaths caused by them.
Luckily, healthcare and patient safety culture have come a long way since, making it easier for healthcare workers, medical associations and individual hospitals to implement processes which improve workflow in healthcare systems. Before finding out how by reading our 8 tips, let us first understand what patient safety is.
What is patient safety?
Although many perceive healthcare institutes as safe environments, they can hide potential threats, which arise from organizational lacks and medical errors, and can result in spread of bacteria, disease or death. Based on the finding that healthcare errors impact 1 in every 10 patients, the World Health Organization has named patient safety an endemic concern.
The patient safety discipline tackles just that, since it proposes safeguards, which reduce the risk for potential errors, injuries or infections. Based on that, the American Institute of Medicine defined six aims, which need to be followed in order to guarantee patient safety:
safe, avoiding harm to patients from the care that is intended to help them;
effective, providing services based on scientific knowledge to all who could benefit, and refraining from providing services to those not likely to benefit;
patient-centered, providing care that is respectful of and responsive to individual patient preferences, needs, and values and ensuring that patient values guide all clinical decisions;
timely, reducing waits and sometimes harmful delays for both those who receive and those who give care;
efficient, avoiding waste, including waste of equipment, supplies, ideas, and energy;
equitable, providing care that does not vary in quality because of personal characteristics such as gender, ethnicity, geographic location, and socioeconomic status.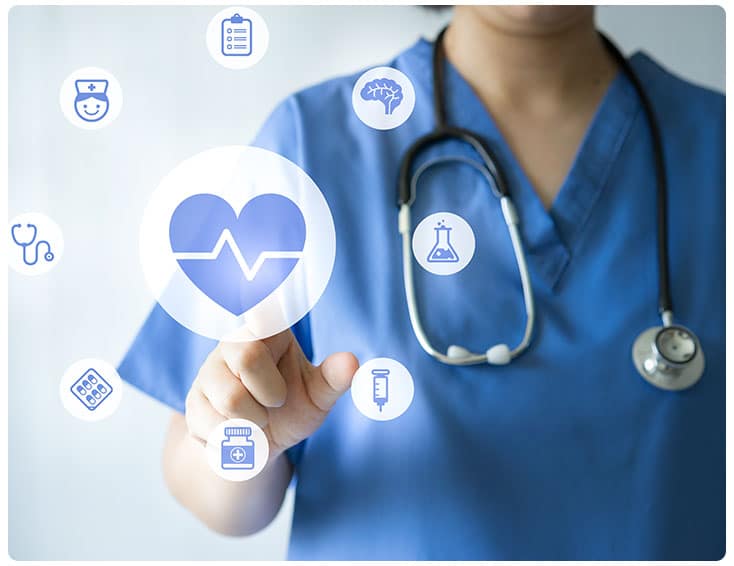 How to improve patient safety?
The mission of every health worker is to protect and improve the health of the community in which they live, right?

But to err is human, and as the general population gets older and hospitals, nurse homes and other healthcare institutions grow larger, the risk of medical failure rises. To prevent this, patient safety measures must keep up the pace and evolve alongside the medical community. Which actions can be taken to improve patient safety?
#1 Digitalize your healthcare management
Digitalization of healthcare management offers many advantages, but can also result in financial savings that you can invest in the implementation of even better safeguards against medical errors.
Unlike paper documentation, which often battles with lost files and information, electronic documentation is directly synchronized to a cloud database. With digitalized healthcare management you can prevent:
duplication of data,
documentation errors,
information loss and
document searches.
Digitalized healthcare information management is only possible with an intelligent operating system such as NurseCare, which allows healthcare workers to not only store valuable information in electronic format, but also enables them to log every task, detail or observation from the nurses' station or directly from inside the patient's room. It optimizes workflow, offers better control over patient safety measures and minimizes the risk of medical failures.
#2 Utilize monitoring technology
Healthcare workers take care of a multitude of patients during their shift. Because of their various needs, the staff can easily lose track of which procedure a patient needs. By using monitoring technology, healthcare processes remain under constant supervision, making it easy to catch and prevent human error and ensure patient safety.
Monitoring technology, such as NurseTab, enables healthcare workers to log:
which members of the staff are registered in the patients' room,
time of their arrival and time allotted,
nursing notes,
services provided and
name of the patient in care.
#3 Keep your patients informed
Healthcare workers are not the only ones responsible for patient safety — this is also the responsibility of patients themselves. Keeping them informed gives them the tools to monitor their own treatment and can help prevent errors from occurring.
Knowing their treatment procedure does not mean the patient must have the same knowledge as a health professional, however a high-level of understanding can be beneficial. The best way for healthcare workers to check their understanding is simply by asking them to recall or restate what they have been told.
#4 Better your communication
Effective communication among healthcare workers is crucial for ensuring patient safety — especially during everyday operations or complex situations that require an urgent response. To increase the quality of communication, regular feedback should be provided and shared among all parties involved.
The best way to ensure better communication is to implement a system that allows health workers to respond to calls at any time, and to exchange information, insights and treatments administered. For example, iNurse, the most versatile mobile app for smartphones for healthcare personnel, enables direct calls and also offers an overview of personnel in attendance, and an option to establish an assistance call without a SIM card.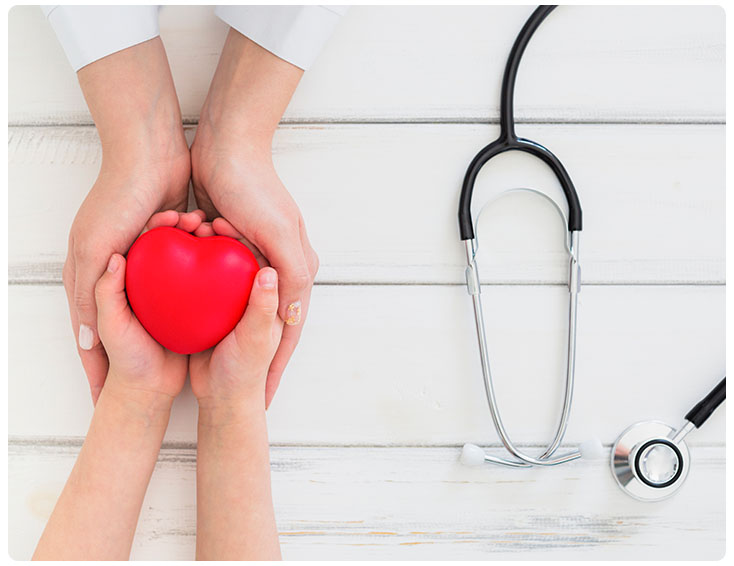 #5 Improve your response time
Quick and efficient response is a matter of life and death in healthcare institutions. In order to maintain patient safety and guarantee the best possible care, healthcare workers must be able to act fast with all the information at hand.
A rapid response system can easily be implemented inside the hospital, nursing home or other healthcare organization. Nurse call system NurseCare in combination with wireless hand transmitters enables patients or residents to call for help with a simple press of a button from any location inside the healthcare institution. The wireless hand transmitters also serve as fall sensors in case a patient falls, with their location and an alert being sent to healthcare personnel.
#6 Automate medicine distribution
In the process of distributing medicine to patients errors can occur because of different patient needs and personnel working in shifts. To have better control over active and completed tasks for each patient, healthcare institutions should digitalize their healthcare management.
Of course, there are patients who are still responsible for their own medicine intake, for example in nursing homes or patients with long-term diseases in hospitals. To prevent errors from happening and to ensure each patient is following the treatment accordingly, medicine distribution can be automated. The perfect solution for this is the automatic pill dispenser, which:
holds a week or a month's supply of pills (depending on daily dosage),
reminds the patient of the intake with a loud acoustic signal,
dispenses one specific pill at the designated time,
in case the pill is not taken, it is safely stored in the locked tablet dispenser.
#7 Verify your medical procedures
There have been cases of medical procedures gone wrong, a left knee being replaced instead of the right. To prevent these kinds of medical errors, healthcare institutions need to build regular verification processes into hospital procedures.
The most known example of such verification process is the Universal Protocol that gives the medical professionals the right to call a stop during the procedure and verify all the details of the surgery. However, the process of verifying should not be limited to only during surgical procedures, but also available in processes of medicine distribution, dosage or timing.
#8 Establish a strict hand hygiene procedure
The basics of all healthcare workers, which may seem insignificant, but it can have a big impact on patient safety. Control centres, which are responsible for the prevention of diseases, state that handwashing is the best method for stopping the spread of bacteria and viruses, and preventing infections in hospitals or nursing homes.
Healthcare workers should regularly and thoroughly clean their hands with alcohol-based sanitizer to ensure patient safety. And also raise the patient's awareness of the importance of hand hygiene. This will give the patient the knowledge and the gumption to ask any healthcare worker about the cleanliness of their hands before they proceed with treatment.
Patient safety is fundamental
Patient safety is the basic requirement of quality healthcare. Medical failures have a negative or even devastating impact on patients' lives, and also reflect badly on the healthcare organization in question and healthcare industry in general. Instead of lowering people's trust, our mission and the mission of each healthcare institution should be to invest, improve and nurture patient safety culture for a better today and a better tomorrow.